Instagram has ditched its dedicated inbox for Facebook Messenger.
Mark Zuckerberg promised to merge the two (and WhatsApp's encryption) 18 months ago and has finally delivered, just not in Australia yet.
What's changed is that people using Facebook Messenger can now reach you on Instagram without you needing to downloading the Messenger app, and vice versa.
It's one of ten changes made in the messaging update, which also include new features like Vanish Mode and Watch Together.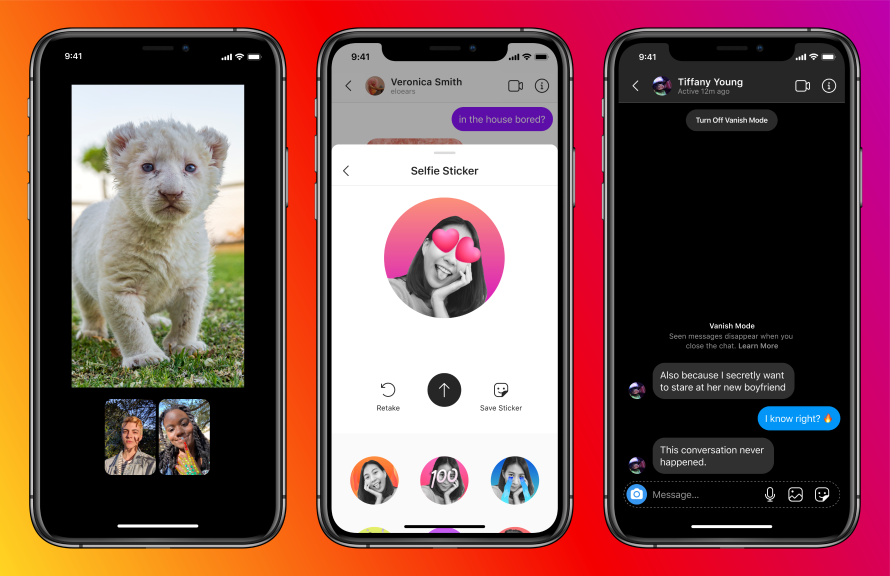 Vanish Mode will make messages and photos disappear after they've been opened (like Snapchat).
Watch Together is another take on video calls allowing you to watch videos with a friend on Facebook Watch, IGTV, TV shows and movies. Effectively sharing a screen while still being about to see your friend's all important reactions.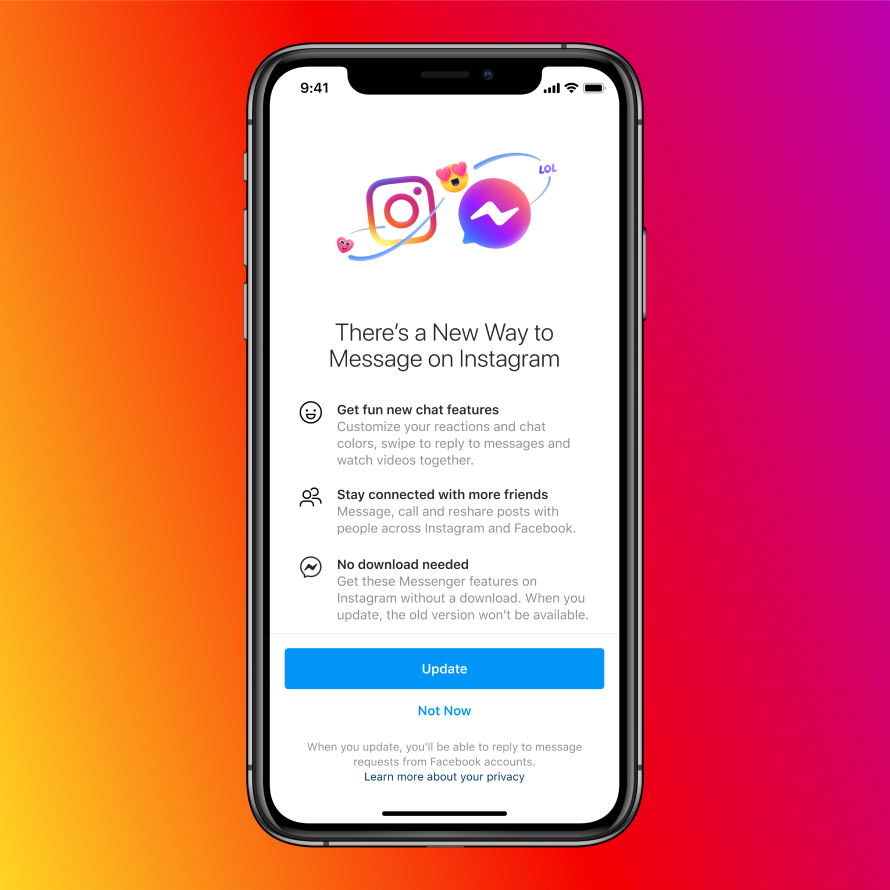 The Instagram blog notes, "We're rolling out these new features on Instagram and Messenger in a few countries around the world, and we'll expand globally soon. This is only the start to making it easier to stay in touch with friends and family across our apps."
No word yet on when the update will hit Australian shores but it wasn't live on Android devices this morning.
In a joint statement, Adam Mosseri, Head of Instagram, and Stan Chudnovsky, Head of Messenger said, "messaging has come a lone way since we first brought it to Instagram."
"On Facebook's family of apps alone, people send more than 100 billion messages to their friends and family each day."
"These days, we rely on video calls to hang out with friends, send memes and GIFs to communicate what we really think (but can't always say), and share fun."